Wellness Services

The Walvis Bay Corridor Group has been proactively involved in mainstreaming the HIV response and by supporting the transport sector and other stakeholders in Namibia to design and implement evidence based HIV/AIDS and general employee wellness interventions. In order to address the advent health needs of hard to reach populations such as long distance truck drivers and many other mobile communities (transport sector), the project has implemented "a mixed model approach" with a principle of combining static Roadside Wellness Centres and Mobile Wellness Clinics with on-site HIV/AIDS and wellness workplace interventions.
ROADSIDE WELLNESS CENTRES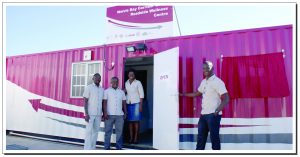 The WBCG has established a network of roadside wellness centres across the country in collaboration with industry partners and the Ministry of Health and Social Services to provide HIV/AIDS and other primary health care related services to mobile populations such as long distance truck drivers, sex workers and general border communities within close proximity of cross border areas. The project is also supported by the Namibia Transport and Allied Workers Union (NATAU) and the Ministry of Works and Transport.
The wellness centers are established in a form of a container and attends to the health needs of the mobile populations and are conveniently located and occasionally open during hours when the mobile populations are resting for the night and therefore have time to seek health services. They help public and private stakeholders to reach critical mobile populations at the heart of major health and safety issues. An electronic health passport system links all of the centres so that treatment information can 'travel' with our clients.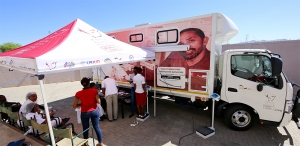 MOBILE WELLNESS CLINICS 

 
The WBCG Wellness project operates mobile wellness clinics with the main focus on providing high quality, evidence based and fast on-site bio-metric wellness screening services for employees within various institutions within the private and public sectors. Our initiative spreads beyond the transport industry into allied industries and communities as a strategy to effectively contribute to the overall national response on health related matters in Namibia.
To read more about the WBCG Wellness Service Click here: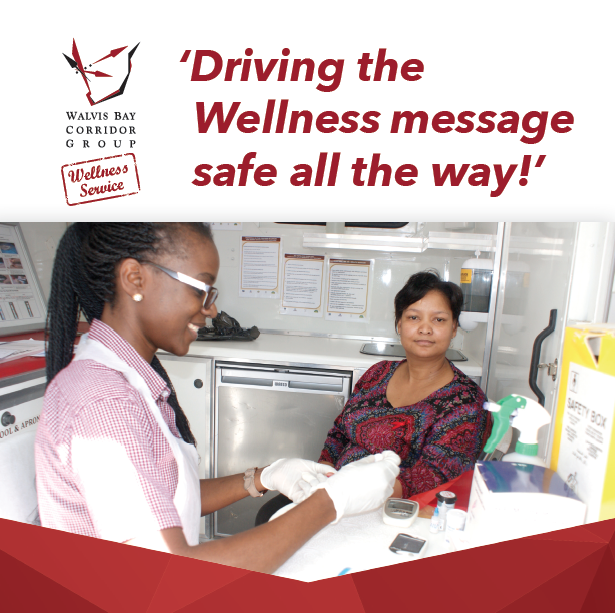 ---
Contact Us
All correspondence from this form is treated as confidential.
If required we will respond to your query within 24 hours.