The Walvis Bay Corridor Group Board is composed of the CEO, Director, Chairperson or nominated candidate of our member companies from both the public and private sectors. In addition, the CEO of Namport our founding organization serves as the Chairperson of the WBCG board. The Permanent Secretary of our line ministry, Ministry of Works and Transport, Willem Goeiemann also serves on our board. In total, we therefore have 16 board members.
1.Chairman – Namibia Port Authority – Gerson Adolf /Uirab
Namibian Ports Authority (Namport): Namport, operating as the National Port Authority in Namibia, manages and promotes the Ports of Walvis Bay and Lüderitz as the preferred links for sea-borne trade with Namibia and the SADC countries. The key roles of Namport is to manage the port facilities to cater for current trade needs and to develop the ports for future demands. In Addition, the efficient, reliable and cost-effective supply of port services contributes to the competitiveness of the SADC region's trade. Namibian Ports Authority facilitate economic growth in Namibia by enabling regional development and cross-border trade. www.namport.com.na
2.Treasurer – Private Consultant – Mr Jack Dempsey
3.Ministry of Works and Transport – Mr Willem Goeiemann
Ministry of Works andTransport, Department of Transport: The Ministry of Works and Transport is to develop sectoral policy and regulation, and to ensure infrastructure development and maintenance on transport and state asset management. The Department of Transport is responsible for transport in the different modes, namely road, rail, air and sea. Its mission is to ensure the provision of safe and efficient transport services and infrastructure in the country in balance with demand in the different modes. The Transport department responsibilities are to avoid deterioration, upgrading road links to neighboring countries and further development of port infrastructure, amongst others. www.mwt.gov.na
4.Municipality of Walvis Bay –  Agostinho Victor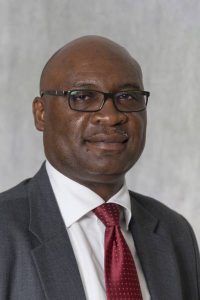 Walvis Bay Municipality: The Municipality of Walvis Bay represents the social and economic interests of the town of Walvis Bay, which is a tax haven for manufacturers, importers and exporters as it harbours both the Port of Walvis Bay and an Export Processing Zone. The Municipality is committed to providing quality and continuous basic services to all residents and businesses of Walvis Bay. With its strategic location, Walvis Bay is also a growth hub with great potential for expansion and investments. www.walvisbaycc.org.na
5.Ministry of Industrialisation, Trade and SME Development – Ms Petrina Nakale
Ministry of Trade and Industry, Namibia Investment Centre: This Centre is Namibia's official investment promotion agency and first point of contact for investors. Its role is to attract, encourage and facilitate investment in Namibia. It offers a wide variety of services and investor incentives, and works closely with key ministries as well as service and regulatory bodies. The NIC was established in 1990 and is operating within the framework of the Ministry of Trade and Industry. It offers a wide variety of services and special investor incentives, and works closely with key ministries as well as service and regulatory bodies. The NIC has overseas investment promotion representatives in strategic locations in countries such as Germany, India, South Africa, France and USA. www.mti.gov.na
6.Ministry of Finance – Ms Susan Beukes
Ministry of Finance, Department of Customs and Excise: The Department deals with all Namibian customs and excise matters and mainly encompasses the control of international movement of goods, people and conveyances. This requires the implementation of policies, regulations and procedures. Namibia is a member of the Southern African Customs Union (SACU), as are Botswana, Lesotho, South Africa and Swaziland. www.mof.gov.na
7.Ministry of Home Affairs and Immigration – Mr Nehemia Nghishekwa
Ministry of Home Affairs and Immigrations, Department of Immigrations: This department focuses on the activities and schedules of the immigration entry and exit points. This includes the facilitation of the movement of people in and out of the country, to process the documentation and issue visas passports and permits and to drive service delivery and support the business. www.mha.gov.na
8.Namibia Chamber of Commerce and Industry – Ms Charity Mwiya
Namibia Chamber of Commerce and Industry (NCCI): The NCCI serves as the country's business chamber and, therefore, serves as a convenient central point of enquiry for any potential Corridor user who wishes to gain insight into Namibia's business community. NCCI is promoting prosperity for all Namibians by ensuring a balanced private sector growth, enterprise development and global competitiveness. The target beneficiaries are chamber members, small and large businesses, export promotion companies, potential exporters, SME's and small business people. www.ncci.org.na
9.Namibia Logistics Association – Mr Herald Schmidt
Namibia Logistics Association (NLA): NLA represents the Namibian logistics industry, namely small and large companies operating in road transport, freight forwarding, courier services, and customs clearing. Founded in 2009, NLA is an independent non-profit organisation serving as the industry's collective voice, bringing to the fore the interests of its members, thus serving as a platform to voice shared concerns. NLA offers its members a wide array of services, which includes Public Sector Advocacy, Group Benefits, Training & Capacity Building, Facilitation of business linkages, Market Intelligence and Marketing Platforms. www.nla.org.na
10.Container Liner Operator Forum – Mr Willie Prosser
Container Liners Operaters Forum (CLOF): CLOF represents all Container Shipping Lines only calling and servicing the Walvis Bay Port directly. CLOF has established itself into a regulatory body allowing clients to know how many containers they have at the port, where they are standing and what their status are. Their main aim is to enhance productivity, efficiency, to keep costs low and to create volumes for Namibia.
11.Roads Authority – Mr Conrad Lutombi
Roads Authority: Roads Authority focuses on managing the national road network and on improving the standard of Namibian roads with a view to a safe and efficient road sector. Namibia's road network has been ranked among the safest, most efficient and sustainable, and is the envy of many countries. The growth of the road infrastructure and the expansion of the road network have contributed immensely to the economic development of Namibia and the SADC sub-region as a whole. www.ra.org.na
12.Road Fund Administration – Mr Ali Iipinge
Road Fund Administration: The Road Fund Administration (RFA) was established through an Act of Parliament; the Road Fund Administration Act, (Act 18 of 1999), (Government Gazette Number 2217 of 1999), to manage the Namibian Road User Charging System (RUCS) and the Road Fund. The RFA's main objective is to manage the RUCS in such a manner as to secure and allocate sufficient funding for the payment of expenditure as contemplated in Section 17(1) of the RFA Act, with the view to achieve a safe and economically efficient road network in Namibia. www.rfanam.com.na
13.Walvis Bay Port Users Association – Mr Riaan Lottering
Walvis Bay Port Users' Association (WBPUA): The WBPUA represents all entities associated with cargo, freight and shipping activities in the Port of Walvis Bay. WBPUA ensures that problems of a common nature are resolved through one body as opposed to individual companies directly approaching the ministry involved. A benefit of this association is the accumulated well of knowledge and experience to facilitate trade on the Corridors. There will always be a need for a platform where companies can gather and discuss problems of common interest, find solutions and to share this knowledge.
14.Namibia Port Authority – Tino /Hanabeb
15.Namibia Transporters Association – Mr John Dias
Namibia Transporters Association (NATA): A collective of Namibian-based small and medium logistics service providers comprising of various transporters and freight forwarders. NATA is a business association of road transporters whose broad objective is to provide a common voice to articulate business constraints facing its members, while also contributing towards the realisation of a safe, reliable, efficient, professional and environmentally friendly road freight industry in Namibia.
16.TransNamib – Mr Johny Smith
TransNamib Holdings Ltd: TransNamib is the national transport logistics provider in Namibia and specialises in bulk freight and containerised cargo, utilising a combination of rail and road transport. The company introduced transformation initiatives to improve operational efficiency and effectiveness to provide rail and transport solutions that meet customer demands and expectations. In doing so, TransNamib creates substantial costs savings for consumers and end-users, with direct result on the costs of everyday goods displayed on supermarket shelves. Overall, TransNamib's efforts illuminates why rail transportation is safe, defies congestion and copes with mobility. Rail is environmentally friendly, an undeniable relief to the road with macro-economic advantages for society and it enhances sustainable integration for transport.
Associated Members: The Walvis Bay Corridor Group also welcomes other transport and logistics companies from the region and abroad to join its efforts through associated membership with the Group. Associated membership allows these transport companies to benefit from Group member rates applicable to the Walvis Bay Corridors, as well as from marketing and logistics enquiry services provided by the Group.