Wellness Services
The WBCG is a Public Private Partnership initiative established in 2000 aimed at promoting imports and exports through the port of Walvis Bay to and from Southern Africa. The Walvis Bay Corridor Group (WBCG) consists of transporters, clearing and freight forwarders as well as other logistics service providers.
Through its broad membership and diverse range of stakeholders from both the public and private sectors including the Ministry of Health and Social Services, the Ministry of Works and Transport and development partners, the WBCG offers a platform that facilitates the implementation of sustainable general health and wellness interventions along its transport corridors as well as within the highly affected and vulnerable communities and populations. These health and wellness services are extended strategically to the workplace settings to ensure that that the concept of employee wellness is delivered at the doorstep of our participating employers within both the public and private sector. By doing so  reaches a wide, traditionally and generally perceived highly vulnerable communities within Namibia and within the SADC Region.
Based on this initiative, the WBCG is strategically positioned and offers an ideal structure to address various health and wellness issues in a more targeted and comprehensive, yet cost effective manner through the combination of both public and private sector resources and efforts. The project further aligns and contributes to the respective national strategic frameworks on public health response strategies. The WBCG Wellness project is supported through a combination of development partners as well as public and private sector partners in order to ensure its sustainability model.
The Walvis Bay Corridor Group has been proactively involved in mainstreaming the HIV response and by supporting the transport sector and other stakeholders in Namibia to design and implement evidence based HIV/AIDS and general employee wellness interventions. In order to address the advent health needs of hard to reach populations such as long distance truck drivers and many other mobile communities (transport sector), the project has implemented "a mixed model approach" with a principle of combining static Roadside Wellness Centres and Mobile Wellness Clinics with on-site HIV/AIDS and wellness workplace interventions.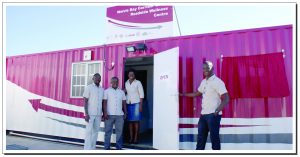 VISION: To be the prime implementer of health and wellness services within the transport sector and the broader Namibian population.
MISSION: We are committed to mitigate the impact of adverse health conditions by facilitating the implementation of sustainable comprehensive workplace and community-based health and wellness programmes for all affected communities along the transport corridors and the broader Namibia through public private partnerships.
To read more about the WBCG Wellness Service click here: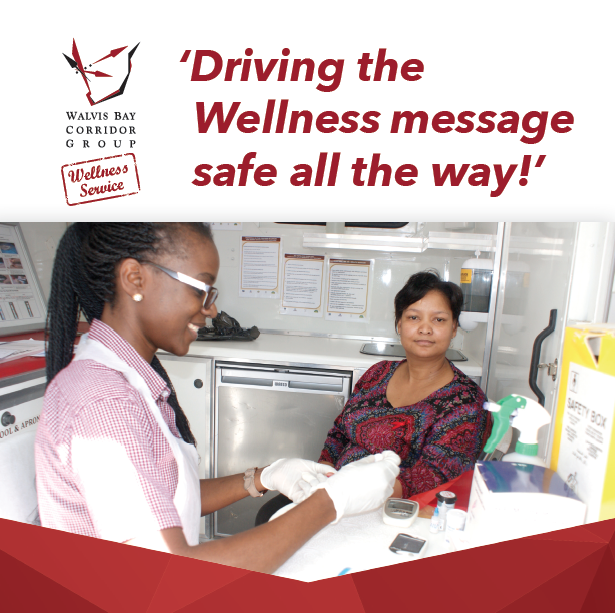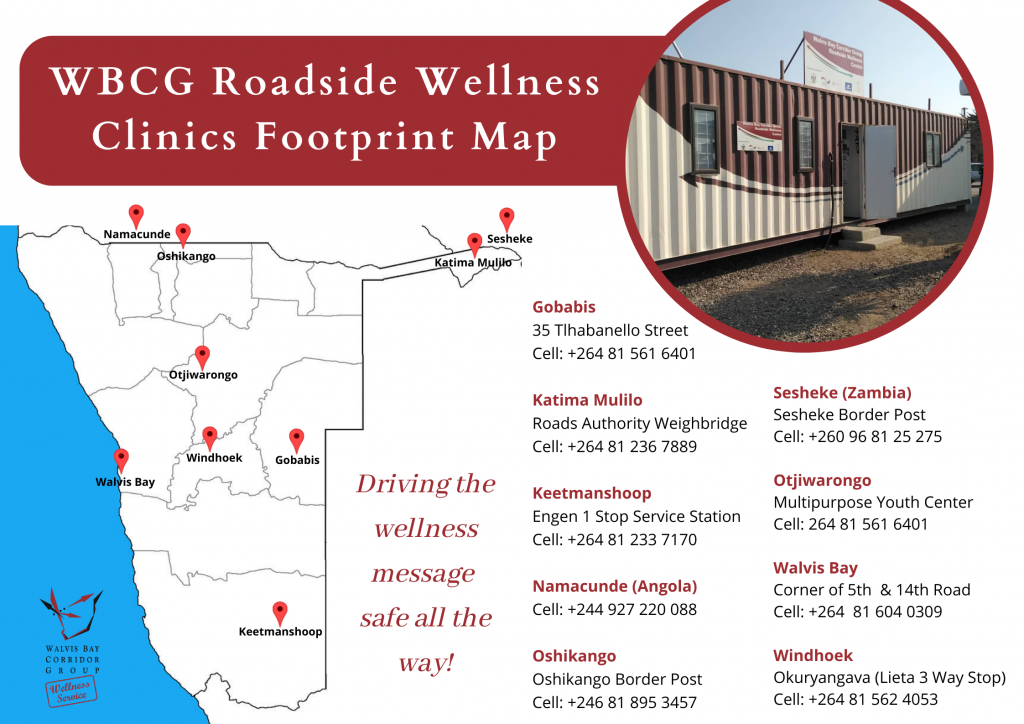 To get the Wellness Service request form, kindly click here.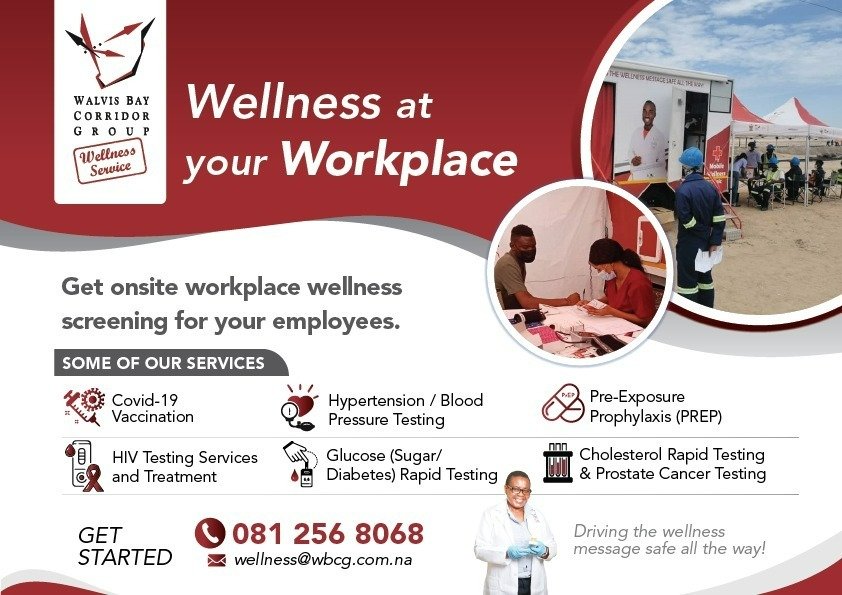 ---
Contact Us
All correspondence from this form is treated as confidential.
If required we will respond to your query within 24 hours.