Addressing Corridor Challenges
Posted: 16 May 2018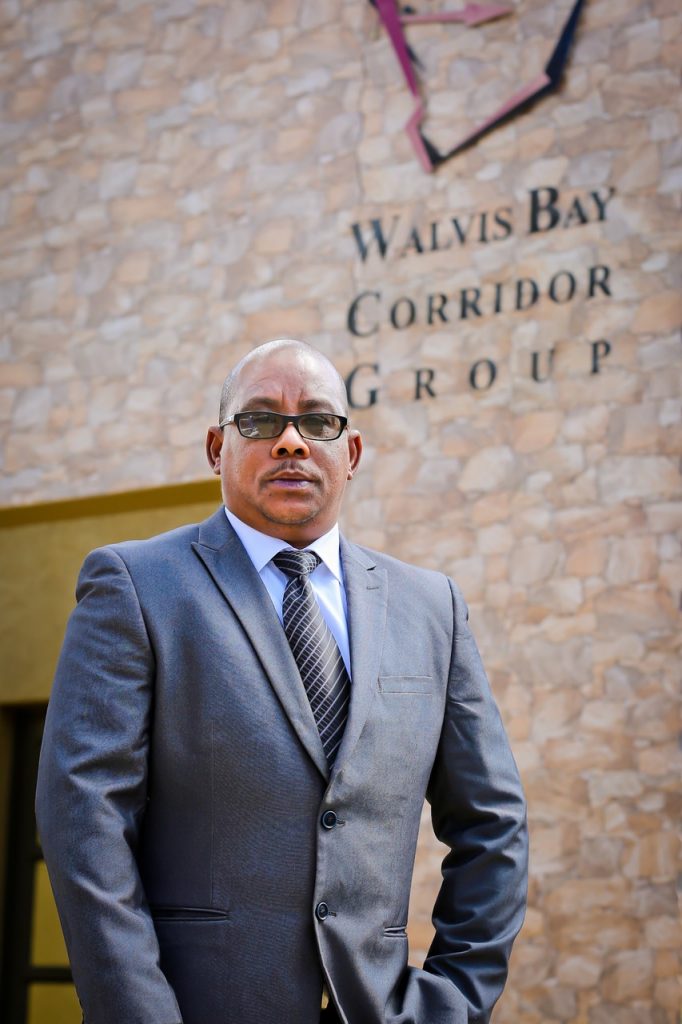 Harmonised road transport policies, laws, regulations and standards for efficient cross border road transport remains a key priority to the Walvis Bay-Ndola-Lubumbashi Development Corridor's Management Committee (WBNLDCMC). Hence the committee meets regularly to reduce trade and transport barriers along the corridor and is continuously addressing bottlenecks being faced by the transporters along the route from the Port of Walvis Bay in Namibia through Zambia and into the DRC.
The WBNLDCMC hosted the 11th tripartite meeting in Walvis Bay in April. Public sector officials from DRC, Zambia and Namibia were joined by private sector transport representatives to discuss the challenges and find solutions to improve efficiencies on the route.
Speaking at the opening, WBCG's Acting CEO Mr. Clive Smith reaffirmed the Walvis Bay Corridor Group's commitment to the ideals of the Walvis Bay-Ndola-Lubumbashi Development Corridor and the important role it has in developing regional integration. "Indeed there are numerous challenges, most notably non-tariff barriers. This forum continues to find lasting solutions. Whilst it might seem that the challenges remain, it must be noted that great inroads has been made over the years, all with your support, input and commitment", said Mr. Smith.
Chaired by Mr. Cedric Limbo from the Namibia Ministry of Works and Transport, the meeting reviewed progress on resolutions and recommendations made at the previous tripartite meeting held in Ndola in November 2017. Mr. Limbo was supported by the Co-Chairs of Zambia, Eng. Emmanuel Sampa from Ministry of Transport and Communications and Mr. Rogers Te- Biasu from the DRC's Ministry of Transport and Communications.
Recent developments in the member states and regional economic communities with regards to trade facilitation matters along the corridor were highlighted. The meeting reviewed the action plan of the WBNLDC as directed by the member states in March 2010 and considered possible sustainable funding mechanisms for the continuous operations of the WBNLDC Secretariat.
Further topics deliberated included the request to find an urgent solution to security and safety challenges between Kasumbalesa and Lubumbashi as well as the extension of operating hours at Wenela-Katima Mulilo border post. The committee were additionally tasked to advance the harmonisation of transit fees and cross border charges as recommended by the various regional economic communities, as well as the harmonisation of axle load limits, tolerance levels and Gross Vehicle Mass in line with the SADC Vehicle Load Management Strategy under the SADC Tripartite Transport and Transit Facilitation Programme (see previous article). With regards to matters related to immigration, the suggested recommendation to decentralise the issuance and extension for commercial visas from Namibia's Ministry of Home Affairs will be looked into. The committee members are requested to investigate all the meeting's recommendations and report back at the next scheduled meeting.
---