Namibia's First Lithium Mine Exports
Posted: 7 May 2018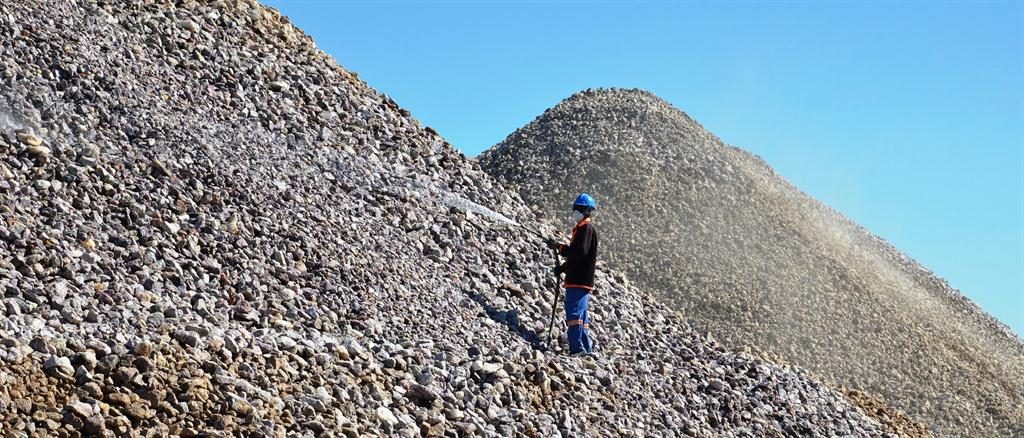 As the first shipment of 30,000 tonnes of lithium ore concentrate is prepared for export from the Port of Walvis Bay destined for China, Namibia is proud to have established itself as a significant producer of lithium concentrate globally.
The lithium ore concentrate was transported from the Desert Lion Energy mine, located 20 km from Karibib, a town in Namibia's western Erongo Region. Addressing the audience at a celebratory event held at the Port of Walvis Bay in April, CEO and president of Desert Lion Energy, Tim Johnston stated that this is the largest single shipment of lithium concentrate to ever leave the African continent. He added that the delivery of the first shipment of lithium concentrate represents a significant milestone.
According to Johnston the product will generate gross revenues of approximately 3.8 million U.S. dollars. The mine is envisaged to have an annual output of about 280 000 tonnes of lithium concentrate, which would make it one of the biggest lithium mines in the world.
The first shipment has demonstrated that the production chain is operational from reclaiming, sorting and processing all the way through to delivery of product to our off-take partner at the Port of Walvis Bay. Namport will facilitate the exportation of the 30,000 tonnes of lithium concentrate every 6 weeks to Mainland China via Walvis Bay Port for the coming months. Trade Ocean Shipping Namibia is contracted by Desert Lion Energy to act as their vessel agent as well as to assist with logistical co-ordination and to manage their landside operations.
An opportunity to boost value addition locally exists. Johnston explains that Desert Lion Energy will continue to execute this phase of production, while moving towards the production of higher value products and large-scale mining in the second half of 2018/2019. "In the process, we will create more jobs for Namibians as well as generate funds in revenue, taxes and royalties through our operations" the CEO added.
Namport's Commercial Executive, Immanuel Hanabeb stated that Namport is proud to be associated with this project and the long-term benefits it will bring to the Namibian economy.
Currently the major lithium producing areas of the world are Western Australia (for hard rock) and South America (for brine) and much of this ends up in China for further processing into battery grade lithium chemicals.
---