State of Namibian Logistics 2018 report launched
Posted: 9 Apr 2019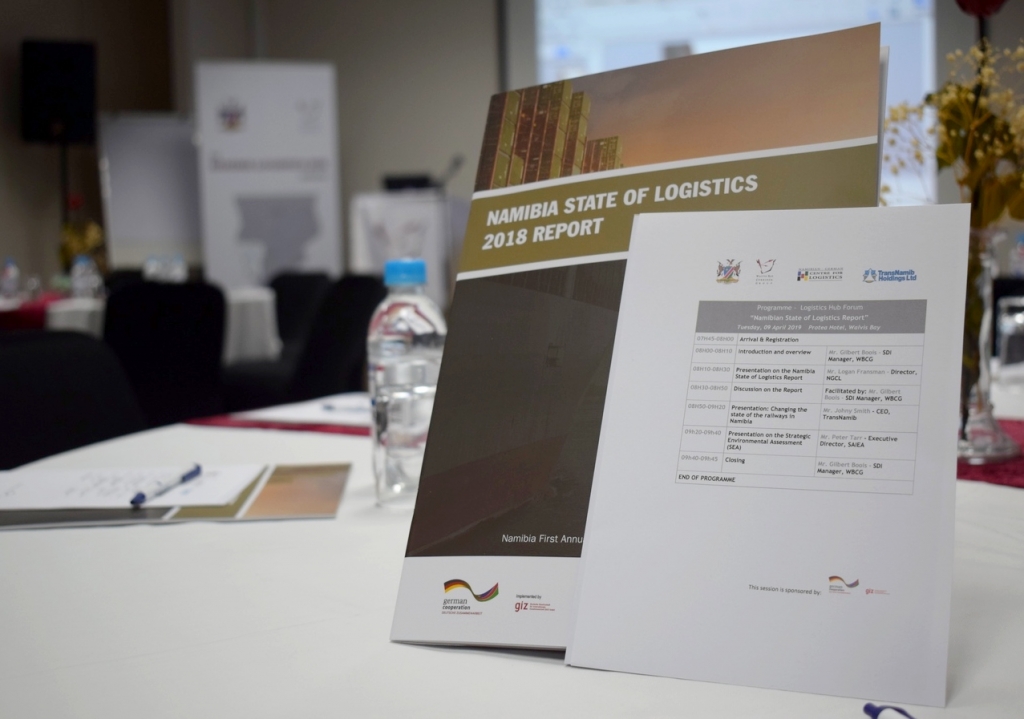 The Walvis Bay Corridor Group launched the "Namibia State of Logistics 2018" report in a special forum held this morning with role-players in the logistics industry. The report provides and in-depth look at the Namibia logistics industry in terms of the costs, efficiencies, infrastructure and trends of the industry in southern Africa. Outlining the results of this study, Logan Fransman of the Namibia-German Centre for Logistics highlighted that although through-put cargo volumes are lower there have been improvements with border-crossing times, infrastructure development and customs processes in Namibia.
"Namibia as a port and logistics gateway remains competitive in the region. One of the areas, however, that we seem to struggle with is tracking and tracing cargo as well as improving customer service." He added that the key to Namibia developing into a fully-fledged logistics hub is reducing logistics cost, fast-tracking the single-window and online logistics processes, adding logistics value and streamlining policies and regulations to improve efficiencies.
Transnamib CEO Johnny Smith also presented an overview of the latest developments at the railways company, adding that although it has been difficult to address many of the issues plaguing the parastatal, there has been some business growth. "It is not a joke to run a company that has been in a loss making condition and close to insolvency. With cost reductions and service optimisation we have achieved some turnaround."
Smith said the company wants to focus purely on rail services. It has stopped it's road freight service and also wishes to hand over the loading and offloading of cargo at stations to third party service providers.
"We need about 200 million dollars for further improvements to our infrastructure and locomotives. For a long time rail has not been in the picture for many in the logistics industry, who mostly preferred road transport. Rail offers larger capacity for cargo volumes at lower rates. This will also create safer roads and new opportunities within the industry. With more volumes we can also grow the Walvis Bay – Grootfontein rail link as well as the Trans-Kalahari rail link into Botswana and South Africa."
Smith also touched on finding a solution for rail capacity for the manganese exports through Luderitz, a dedicated 24 hour rails services for marble exports from Karibib, the re-introduction of the Desert Express passenger services, improvements to customer service, technological enhancements and the rebranding of the company.
During the forum concern was also voiced about the increase of port rates, productivity at the port and the delays of moving cargo between port and rail.
---