New Walvis Bay terminal records improved container handling
Posted: 15 Oct 2019
The recent investment in the Ship to Shore Cranes continues to bear fruits, as the terminal division deployed at the New Container Terminal efficiently managed to record 27 moves per hour for the Rhine Maersk vessel on Thursday, 19 September 2019.
The congratulatory remarks came from Maersk Port Captain (Angola and Namibia), Captain Louis Coetzee, who appreciated the great teamwork displayed by the team on duty throughout the whole operation.
The attainment of this huge milestone is attributed to the increased berthing productivity due to the procurement of the STS cranes, as a result, improving on the handling capacity.
Acting Chief Executive Officer, Mr Kavin Harry, would like to echo the sentiments of Captain Coetzee and further adds that "we as the management recognise the hard-working efforts by the colleagues who have, as a result, managed to achieve 27 moves per hour. We thank you for your commitment to making the port of Walvis Bay  "Africa's Express Hub to International Markets".
Well done and let us continue to relentlessly move the frontiers.
[Source: Namport]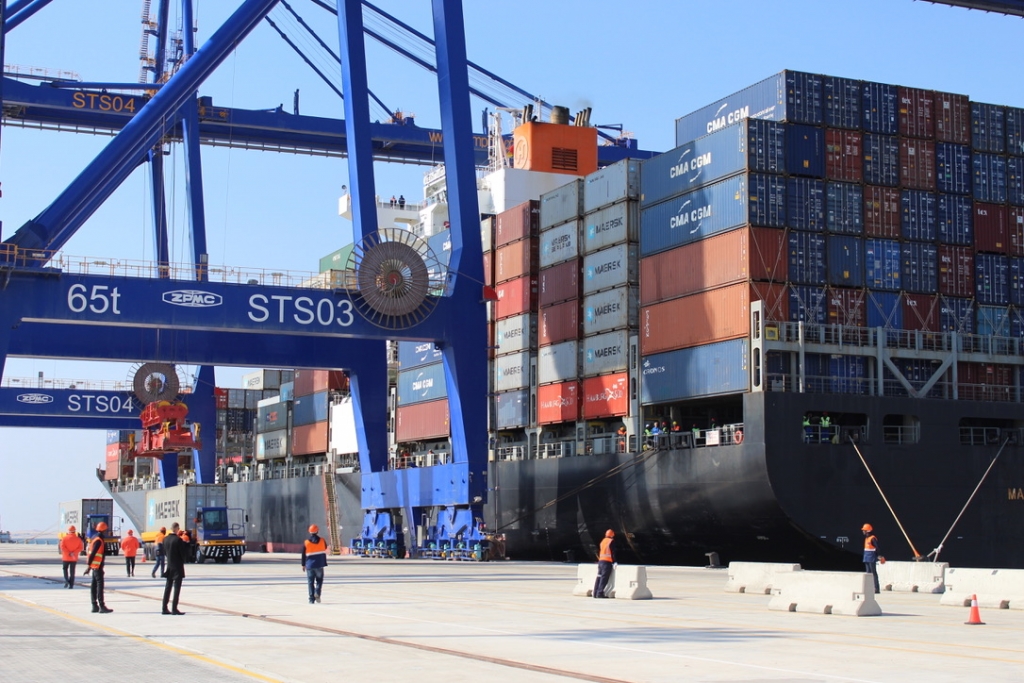 ---