Namibian rail sees an up in freight volumes
Posted: 22 Oct 2019
Namibia's railway operator, TransNamib has recorded growth of eight percent in freight volumes and seven percent in revenue between February 2018 and February 2019.
According to the company's Chief Executive Officer, Mr. Johny Smith, the company achieved this through becoming more efficient in their business procedures. "We looked at our train operations and schedules and started building up trains to a fuller length to accommodate bigger capacities". He said this while speaking to the Walvis Bay Corridor Group's Communications Department on Namibia's performance and progress to achieve its logistics hub goals.
Mr. Smith states that while the company is still operating at a loss, it is less than before. "We now have more funds available to re-invest and maintain our locomotives and wagons which form part of our rolling stock.
Speaking at Lüderitz, during the shipment of the first consignment of manganese  due for export to China, TransNamib's Commercial Executive Mr. Hippy Tjivikua stated that this development has promoted more opportunities such as the export of iron ore, grapes and containers. "Through our road-to-rail strategy, we want to futher position railways to increase its market share to at least 70% of freight".
TransNamib provides specialised bulk-transport services to most major economic sectors in Namibia. Their core business focuses on bulk freight logistics solutions designed for customers in industry. These include mining, construction, building material, bulk fuel, liquids, agriculture and heavy industry.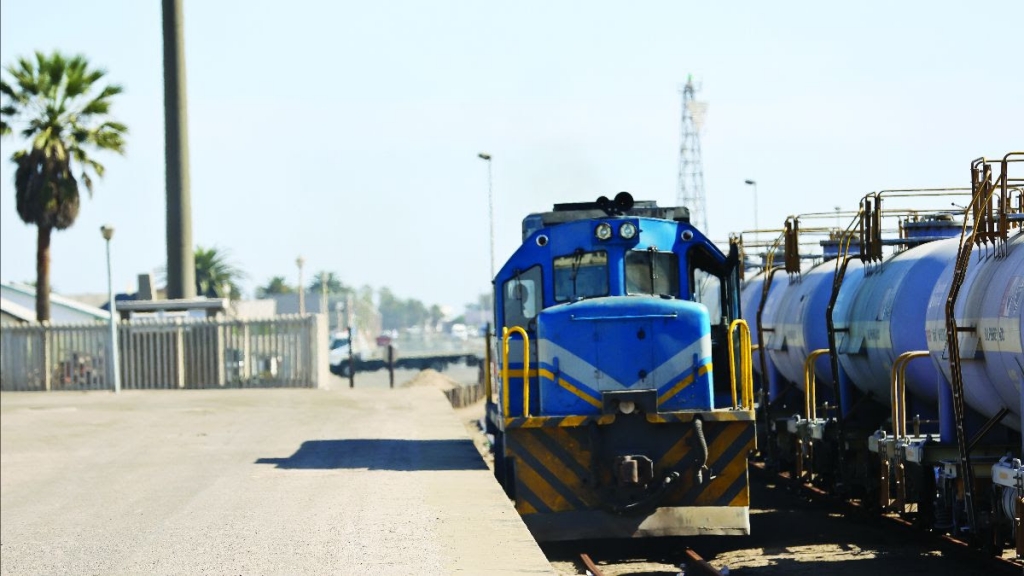 ---