BHL develops shorter link between Walvis Bay and the Copperbelt
Posted: 22 Oct 2019
Taking up the call for private sector involvement in infrastructure development in the transport sector, Buks Haulage Limited or BHL as they are commonly referred to, have done just that. To contribute to timesavings on the Walvis Bay-Ndola-Lubumbashi Development Corridor (WBNLDC), BHL upgraded a 221km stretch of gravel road between Kaoma and Kasempa in Zambia. This improved section of road means that the route to Walvis Bay from Solwezi has been shortened by 400 km for trucks and saves them two days worth of travelling time.
BHL CEO and Founder, Mr. Buks van Rensburg, explains that the construction works started in 2017 and was completed in 2018. "The shorter route has already seen a 10% increase in cargo movement on this corridor for the year."
Speaking to the Walvis Bay Corridor Group's (WBCG) Communications Department, Mr. van Rensburg stated that this project was undetaken by the company at their own cost and falls under their corporate social responsibility program.
According to him this Public Private Partnership (PPP) holds opportunities for growth in the copper industry and has set in motion talks to work on the Kolwezi to Kalumbila road and border to further increase market share to Walvis Bay.
"BHL is proud of this achievement and has built very good relationships with the Zambian Government, communities and customers due to its commitment and initiative at improving driving conditions for truckers", says Mr. van Rensburg. BHL has since entered into a 10-year Memorandum of Understanding with the Zambian Government to maintain the 221 km Kaoma-Kasempa road.
WBCG's Acting CEO, Mr. Clive Smith said that the Walvis Bay Corridor Group welcomes initiatives from the private sector to support governments in their quests to provide and maintain economic infrastructure such as roads. "We specifically commend BHL for this great contribution on the Walvis Bay-Ndola-Lubumbashi Corridor that not only enhances driving conditions on the route, but also ultimately shortens the total distance from Walvis Bay to the Copperbelt".
Mr. Smith says this is a classic example of the Public Private Partnership model that WBCG advocates for. "This leads to greater regional integration and ultimately serves as a building block towards realising the ideals of the Africa Free Trade Agreement".
The BHL Group, head quartered in Solwezi Zambia, specialises in the transport of various commodities with value added services and facilities, offering an optimal transport and logistics solution throughout the region. The transporter started operating on the route in 2015 with only 30 trucks. Today they boast a fleet of 230 trucks and employ 120 subcontractors to operate the fleet, which moves cargo for the mines situated in the Copperbelt area of Zambia.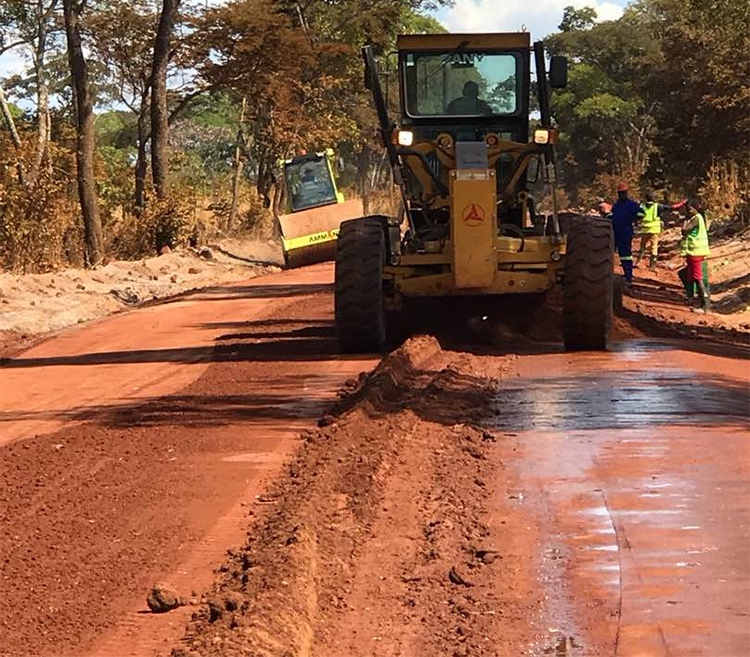 ---