Indian High Commissioner pledges support to Namibia's Logistics Hub
Posted: 6 Dec 2019
During a courtesy visit to the Walvis Bay Corridor Group's (WBCG) head office in Windhoek this month, the High Commissioner of India, H.E. Prashnat Agrawal commended the relentless efforts of the company, towards trade facilitation as a strategy for the implementation of the logistics hub master plan in Namibia.
"I admire the efforts of the WBCG and the good that has come of it to positively impact the Namibian economy." The High Commissioner further commended the country on the transport infrastructure upgrades.
H.E. Agrawal noted that the embassy receives regular queries from India's business community and investors keen on doing business in Namibia. The Embassy team therefore actively promote the port of Walvis Bay as a gateway for India's cargo into and out of southern Africa. He therefore was vising the WBCG to garner more insight into Namibia's logistics development plans and to better understand the setup of the sector.
Offering support and India's expertise to the sector, H.E. Agrawal shared that India has been quite successful in implementing private-public partnerships to achieve significant business growth, offering mentorship and guidance in this area. The High Commissioner revealed that the embassy looks to further support development in terms of capacity building through apprenticeship programmes for the sector.
WBCG's CEO, Mr. Hippy Tjivikua, appreciated the High Commissioner's visit, commending the H.E. on their commitment and support to Namibia. "Industry can surely benefit from India's expertise and guidance. The Corridor Group looks forward to working with the embassy and creating a stronger partnership with H.E. Agrawal and his team, as we develop this logistics hub for the region."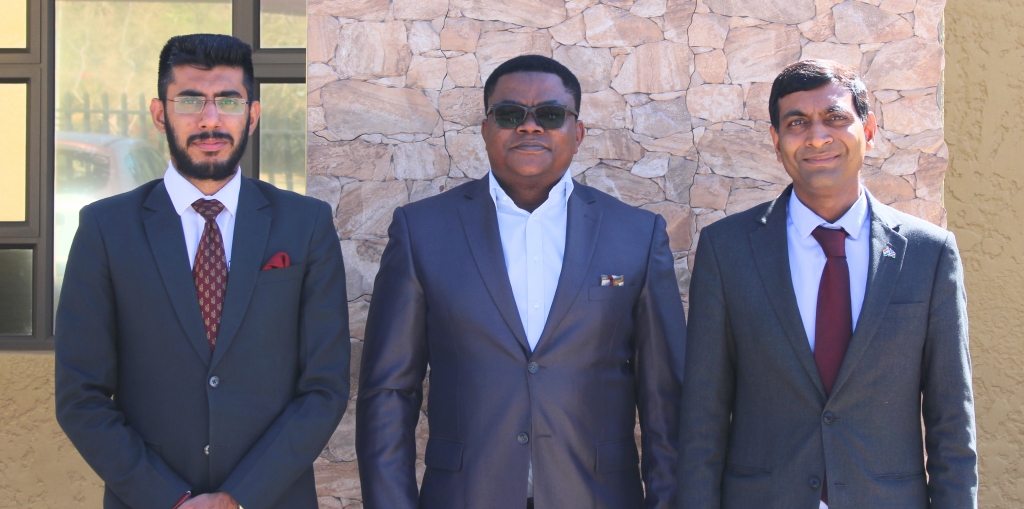 ---