Namibia & Zambia officials visit Katima Mulilo and Wenela border posts
Posted: 6 Dec 2019
On 7th November 2019, the Walvis Bay – Ndola – Lubumbashi Development Corridor's management committee led a team of Namibian and Zambian senior government officials and private sector representatives on a tour of the common border at Katima Mulilo and Wenela border posts on the Zambian and Namibian sides.
The tour aimed to raise awareness and get an appreciation of the numerous trade facilitation challenges at the common border. The team's task was to identify the problem areas that require urgent intervention at the common border and secondary corridor infrastructure. The tour was followed by a stakeholder meeting, chaired by the Director Transportation and Policy Regulation at the Ministry of Works and Transport of Namibia, Dr. Cedric Limbo, who is also the Co – Chair for the WBNLDC Corridor Committee – Namibia.
The investigation was extended to the 90 kilometer deteriorated section of the Sesheke – Kazungula road and the One Stop Border Post facility being constructed at the Kazungula Bridge, which is scheduled for completion in mid 2020. After touring the Sesheke – Kazungula road and the Kazungula Bridge Project, another stakeholder meeting was hosted by Kazungula District Council at the Kazungula District Council Chambers and chaired by Mr. Vincent Sasele, Director at the Roads Authority of Namibia.
In closing the mission, WBCG Chief Executive Officer, Mr. Hippy Tjivikua, reiterated that urgent interventions from all stakeholders are required for trade to move freely. Mr. Tjivikua urged all stakeholders to be thinkers and problem solvers to realise the objectives of the SADC protocol on meteorology and transport for seamless movement of goods and people.
He additionally emphasised the importance of regularly convening this meeting to review progress on emerging challenges as well as engage experts on various trade facilitation matters.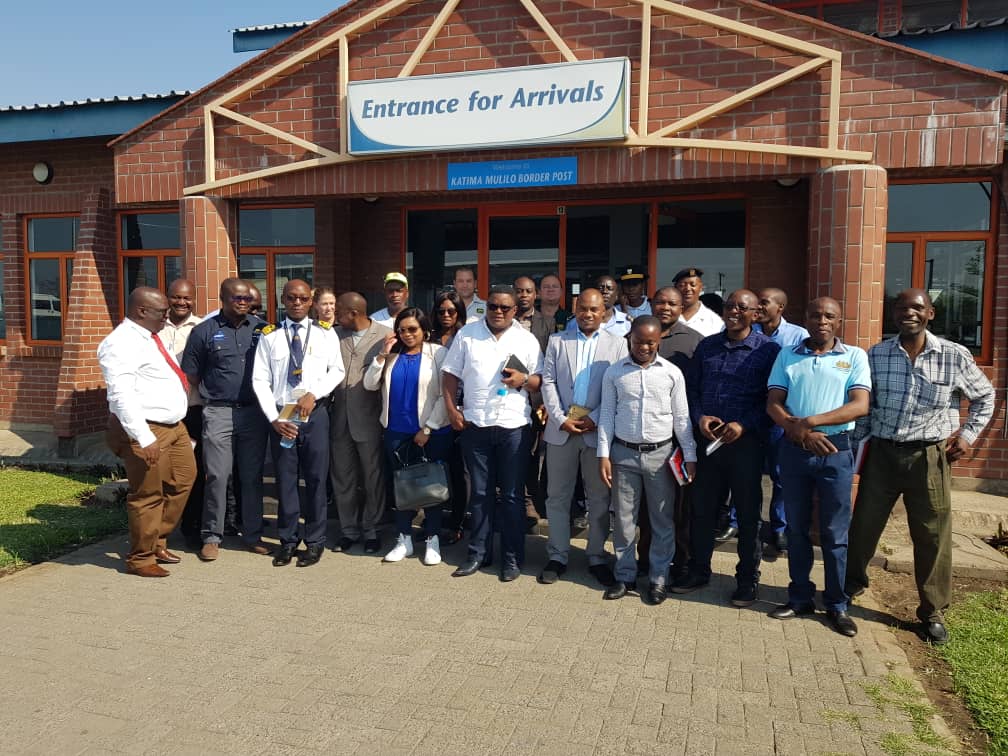 ---