South African interest in Walvis Bay grows
Posted: 28 Feb 2020
The Ports of Walvis Bay and Lüderitz could become the ports of choice for regional exporters. This is according to Justin Chadwick, the Chief Executive Officer of the Citrus Growers' Association of Southern Africa. South African producers see the Namibian ports as reliable, which is an important factor when exporting perishable goods.
In his article, "Port challenges are bearing bad fruit", which was carried by Independent Online, one of South Africa's largest news and information websites, Chadwick states that the Durban Container Terminal has experienced a 78% increase in truck turnaround time resulting in severe delays in offloading trucks. He further noted that there are not enough vessel gangs at the Durban, Ngqura and Cape Town terminals to handle the number of vessels.
Supporting this notion was the increased turn up of South African freight sector representatives at the recent Information Session held in Gauteng. The session, which promoted the Trans Kalahari Corridor (TKC), clearly indicated Namibia's intentions to provide route alternatives to South Africa's freight frustrations.
Presenting the various opportunities, Walvis Bay Corridor Group's Chief Executive Officer, Hippy Tjivikua, explained that the TKC provides a cost effective logistics solution, due to the congestion-free secure route and efficient cargo handling capabilities at the Namibian ports. "The two-day transit time on the TKC allows for a time saving as well."
The Corridor stretches over 1,900 km along Walvis Bay-Windhoek-Gaborone-Johannesburg/ Pretoria. It is supported by a railway line from the Port of Walvis Bay to Gobabis (via Windhoek), where transhipment facilities are available, and continues from Lobatse in Botswana. This Corridor is known for providing a short transport link across the entire breadth of the South African Sub-continent and provides linkages between the Americas and East European markets into the southern African hinterland.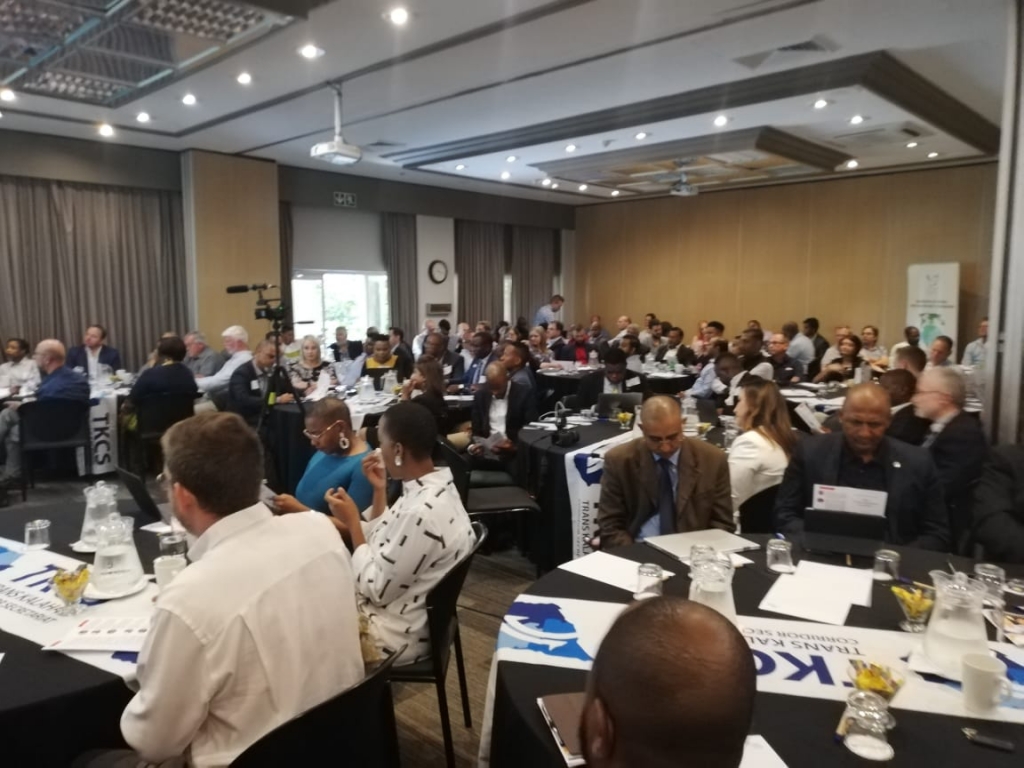 ---