WBCG assists Health Ministry's Covid response
Posted: 5 Jun 2020
The Walvis Bay Corridor Group (WBCG) has reaffirmed support to government's efforts to contain the Coronavirus in the country. The WBCG's Wellness Service has availed a mobile clinic with staff to conduct screening services at the temporary truck port recently set up in Walvis Bay.
According to Edward Shivute, Project Manager for the Wellness Services, Health officials from the Ministry of Health and Social Services (MoHSS) and WBCG work on a rotating roster, which allows WBCG's wellness activities to continue unhindered. To date, the clinic stationed at the truck port has reported screening close to 1 400 local and cross border truck drivers.
Truck drivers undergo a registration process once they arrive at the facility to enable a contact tracing process if they are found to have symptoms and show signs of the virus. They are screened daily at regular intervals and are issued with a quarantine facility exit slip once they leave the facility.
WBCG's decision to heed the call from government for organisations to assist with the country's Covid-19 response stemmed from the company's business model to provide wellness interventions to the transport industry and along the corridors.
"We joined the MoHSS' efforts, as the transport industry is extremely vulnerable to Covid-19 infections. We expect the imminent infections of individuals in the industry due to the nature of their work", Shivute noted. He further explained that trucks carry essential goods across borders and are more likely to be exposed to the virus. "As countries lift their lock down protocols, we anticipate more movement and in turn an increase in infections. As a result we want to integrate Covid-19 related response mechanisms into our HIV/AIDS and general wellness activities to ensure that we have a comprehensive approach", he said.
"While the WBCG has an existing Memorandum of Understanding (MoU) with MoHSS in place, we foresee great opportunities for more collaboration between the health ministry, ourselves and the transport industry. We continue to seek opportunities to make a difference in the industry and to remain relevant", he said.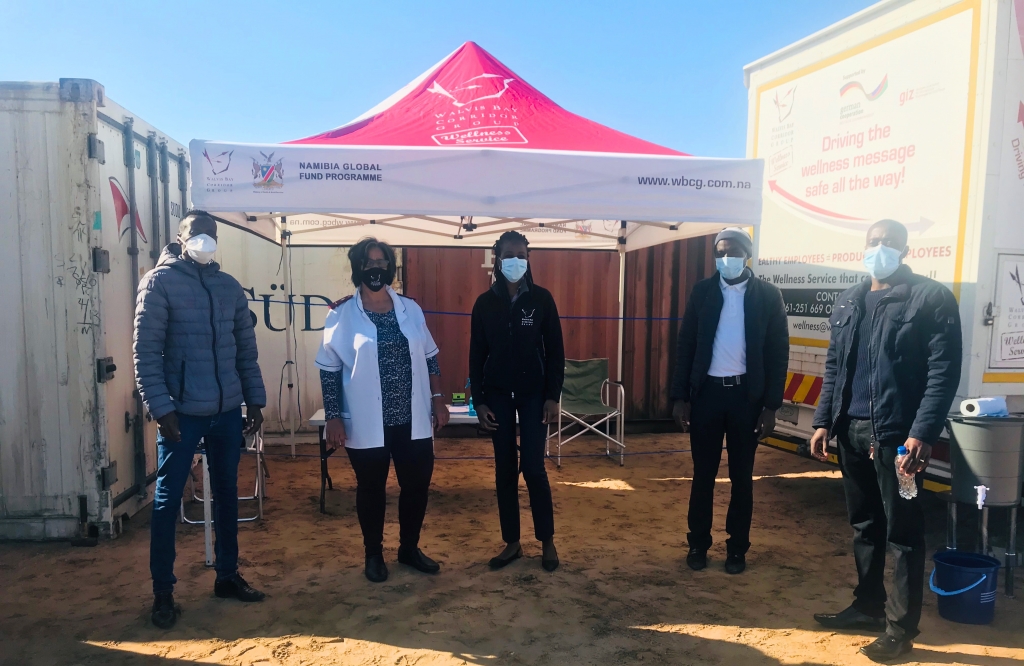 ---