Trucking companies severely impacted by pandemic
Posted: 5 Jun 2020
While it goes without saying that many companies across different sectors are dealing with the financial implications due to the current circumstances, the transport sector is no different.
COVID-19 is forcing trucking companies to rethink every aspect of their businesses, from keeping trucks on the road and moving precious cargo locally and across the border to reduced monthly revenue and increases in expenses incurred.
Before the pandemic grew to its current extent, the biggest concerns for a trucking fleet were to make deliveries on time, as safely and efficiently as possible. Now, it is all of that and more.
Articulating the added concerns of trucking companies, A van der Walt Transport's Manager for Transport Operations, Bertie Opperman shares their woes on the precarious environment the sector finds itself in.
"Where a truck was able to do at least two full cycle loads per month between Namibia and Zambia, it can now only do one such load", says Mr. Opperman. He further shared that this inefficiency is currently contributing to a shortage of trucks on certain corridors.
According to Opperman, the expenses they have incurred on the road have increased significantly. The upkeep of their drivers now comes with additional safety and hygiene measures to be considered whilst the truck and driver is en-route and when quarantined.
Opperman notes that especially with cross-border transport, where countries have different procedures to deal with the epidemic, compliance is difficult. The constant changes in the rules without warning results in delays and stoppages, and adds to the cost of doing business. "The significant increase in transit times delays cargo and increases the risk to the transporter, especially when there is high value, perishable and sensitive cargo involved. Currently, it is also very difficult to ensure that shipping containers going across the border will be returned to their depots in time to avoid container detention charges. This also results in further financial distress on the transporters", he explains.
In addition to having to address the delayed cargo, distressed clients and rising financial implications, transport companies also have to ensure they keep the morale of their drivers high.
"Drivers in general become very negative and frustrated when they are delayed, as they need to stay inside the trucks at borders, for days at a time. Being quarantined means that drivers are not allowed visit their homes or receive visits from family members, even when the driver is in his hometown. This leads to domestic and social problems."
Opperman notes that they continue to educate their drivers about the virus and equip them with the necessary Personal Protective Equipment (PPE) and sanitisers. The company also assists the drivers with food, money and other necessities if needed when they are held at quarantine or designated parking yards.
According to Opperman, WBCG together with other stakeholders, have been instrumental in establishing guidelines to limit the spread of the virus across borders, but allow the movement of cargo amidst the pandemic. These guidelines or standard operating procedures are accepted by the entire Southern African Development Community.
"Considered as the wheels of the economy and the heart of the industry, truckers and transporters continue to pull through. We need to stay focused and work together for a positive future and outcome" Opperman says.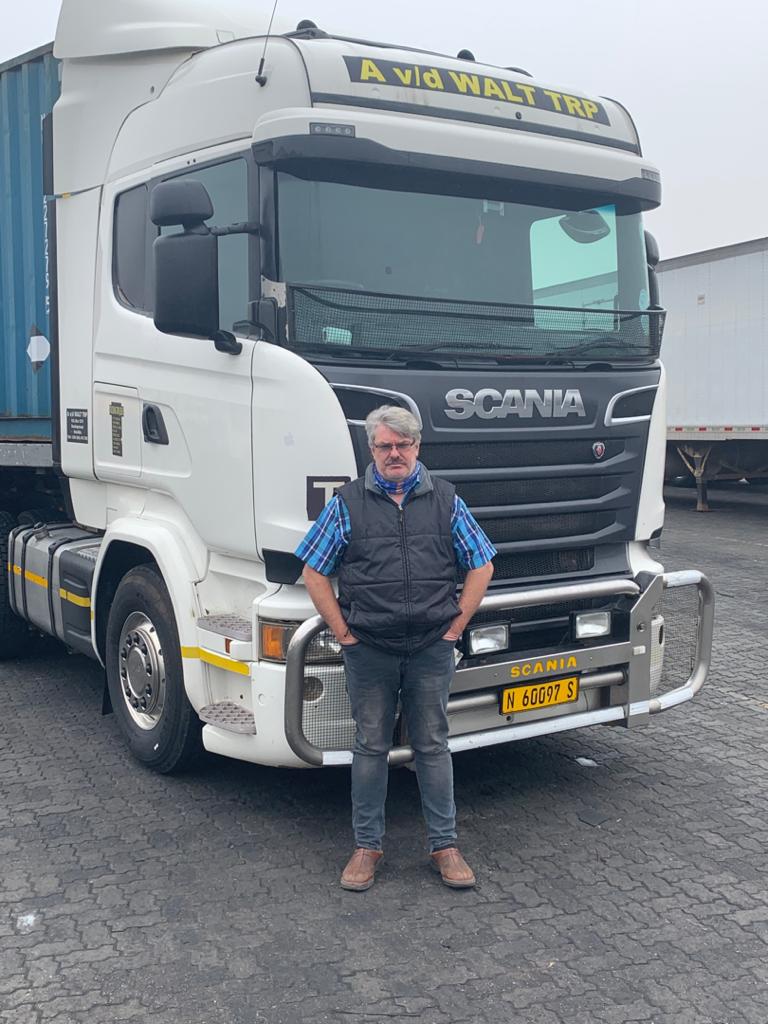 ---