Namport targets 9 000 TEU vessels as CMA CGM Mediterranean Bridge sets new record
Posted: 26 Jun 2020
The Namibian Ports Authority received one of the largest vessels to ever dock in Namibian waters. CMA CGM operated MV Mediterranean Bridge, with the length of 335.63 meters, called the Port of Walvis Bay on 23rd June 2020 following the successful trial call of the first 9 000 TEUs Maersk Sheerness with the length of 335 meters on 24th April 2020.
The Mediterranean Bridge is discharging 1,781 TEU's and loading 697 TEU's, which amounts to a record of 2,478 TEU's handled on a single vessel at the Port of Walvis Bay. The vessel is scheduled to depart on 25th June 2020 at 12h00.
Mr Amando Legner, Managing Director CMA CGM Namibia said that this is great progress and he is proud to be a part of this milestone and thanked the Namport team for making this happen. Further stating "Without deviation from the norm, progress is not possible."
Two successful calls by 9,000 TEU vessels at the Port of Walvis Bay within 30 days is an achievement of compelling vision set by H.E President Geingob, as well as a massive step towards achievement of one million TEU's as enunciated in the Harambee Prosperity Plan.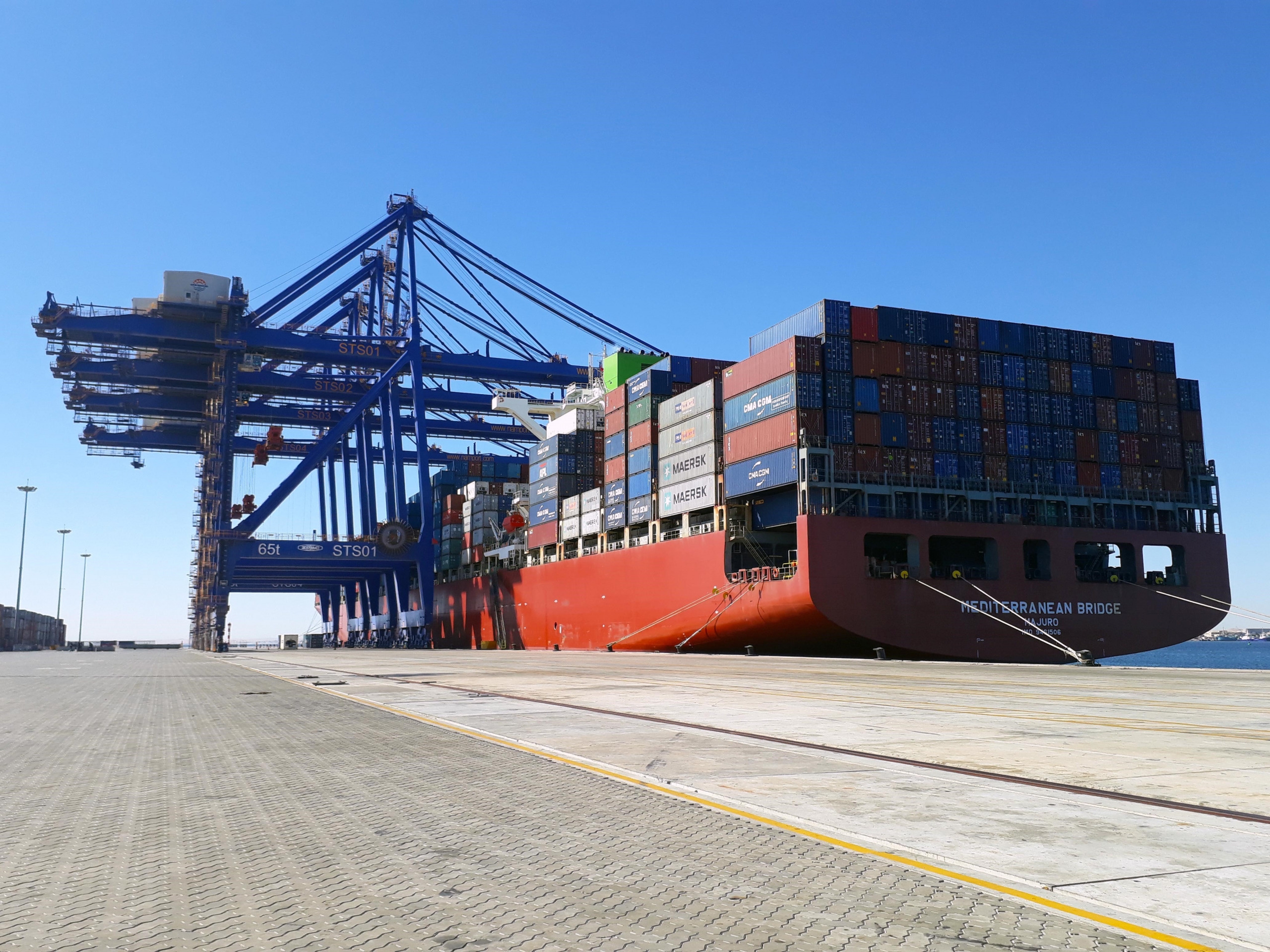 ---