Business beyond Covid-19
Posted: 2 Oct 2020
Dear Esteemed Stakeholders,
The month of September marks the end of the State of Emergency declared in Namibia due to the Covid-19 pandemic. Covid-19 has not only caused a worldwide health crisis, it has further triggered an economic shock which has done tremendous damage to most sectors of business. This is the greatest economic and health crisis of our time. If you are not infected, you are affected in some way or another.
Protective measures implemented due to Covid-19 has become a new Non-Tariff Barrier (NTB). It is imperative to keep the transport arteries open and ensure our borders and ports are decongested, while keeping people safe. It is a delicate balance we need to strike between health and the economy. Covid-19 is not only taking lives, but it is also affecting livelihoods by devastating economies. The outcome of which will lead to job losses, poverty, hunger and eventually social unrest. I encourage us all to employ empathy and assist those in need.
The Walvis Bay Corridor Group continues to assist government with their response to Covid and facilitate to alleviate the barriers that affect the flow of cross border cargo. We are grateful to the public and private sector organisations and companies for working so well together to ensure that our corridors remain open during these challenging times. Unified efforts will go a long way in speeding up the economic recovery of our respective countries.
On another note, Namport this week announced the appointment of their new CEO, Mr Andrew Kanime. We congratulate Mr Kanime on his appointment and wish the new chief every success in his new position. We welcome the opportunity to work closely with him to develop our country's logistics hub aspiration.
We further pay special tribute to an industry stalwart, Commissioner Karel Theron, who retired from service as the Regional Commander for the Namibian Police in the Zambezi region. Commissioner Theron is known for his selfless dedication to safety and security. We applaud the outgoing Commissioner for his passion, integrity and commitment to the job. His contribution to the development of the Walvis Bay-Ndola-Lubumbashi Corridor is genuinely appreciated.
As we move towards normalising operations and pushing to rebuild our businesses and economies, may we keep safe and keep our corridors vibrant.
Yours in Trade Facilitation, Transportation and Logistics.
Mbahupu H. Tjivikua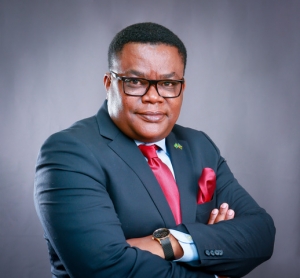 ---