Covid-19: A catalyst for Digital Transformation
Posted: 26 Nov 2020
One of the major barriers encountered during the coronavirus pandemic was the physical distancing measure which resulted in the reduction of workplace mobility, with companies forced to use skeleton staff or adopt a staff rotation system, which led to various delays, for example less customs officials on site, thus causing bottlenecks in the movement of cargo. However, this compelled the industry to embrace digital technology and maximise its full potential. This encouraged most companies to expedite investment in vital ICT infrastructure to enable the majority of their workforce to work from home without interrupting standard processes as well as continue with internal/external engagements via virtual platforms.
According to the Founder and Managing Director of Camel Thorn Freight Forwarding Ms. Stefne Lintvelt, there's an opportunity to digitalize our systems and further maximise the usage of computerized management systems such as ASYCUDA (Automated System for Customs Data designed by the United Nations Conference on Trade and Development (UNCTAD)), which uses harmonized customs documents and codes that are consistent and internationally recognised. She further noted that if we support one another as an industry in this endeavour, it will help us to become more integrated, further promote the corridors, increase volumes along our routes and help Namibia become the regions preferred logistics hub.
According to the Chief Executive Officer of Namibia Trade Forum, Ms Stacey Pinto, "Covid-19 has exposed gaps in Namibia, in terms of digital trade. We as a country still have a long way to go before we can say we are fully using digital trade, as enabling instruments such as the Cyber Security Act still needs to come into force. The current Electronic Transactions Act is working to sort of counter the aforesaid deficiencies."
The objectives of the Namibian Electronic Transactions Act 4 of 2019, amongst others, are to provide for the development, promotion and facilitation of e-commerce, remove and prevent barriers to electronic business, develop a safe, secure and effective environment for consumers, business and public bodies to conduct and use digital financial platforms, as well as to promote legal certainty and confidence in such transactions.
Although Covid-19 has exposed various gaps within the Namibian business environment, it has provided a much-needed platform from which Namibia can leapfrog into the 4th Industrial Revolution and Logistics 4.0.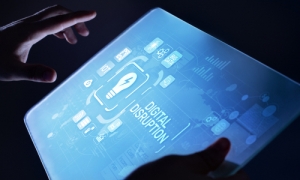 ---