Industry Consultations key to Corridor Growth
Posted: 3 Dec 2020
As the year draws to a close, we are reminded of the importance of meaningful stakeholder engagements. We recognise that Covid-19 has caused unprecedented disruptions to our industry, particularity in the context of face to face networking which is the very nature of our business.
Following the recent reopening of international borders and easing of Covid-19 regulations, we deemed it appropriate to reengage the market at this time and assess our responsiveness towards market needs.
Against this background, the Business Development Managers of Zambia and Democratic Republic of Congo (DRC) and I saw the urgency to undertake  a road trip along the Walvis Bay Ndola Lubumbashi Development Corridor (WBNLDC), to assess the general state of road infrastructure, border formalities and efficiencies, weighbridge operations, bottlenecks along the corridor as well as engage key stakeholders in Zambia and DRC.
Stakeholder engagements remain one of our high priorities and this is evident on our various communications platforms. This road trip will be concluded with the Beyond Borders Information Session, which is scheduled for Saturday, 5 December 2020 in Lubumbashi, DRC.
As we move towards becoming the regions preferred logistic hub, we thank our stakeholders from both the public and private sectors in Namibia and beyond, for their continued support and dedication.
Yours in Trade Facilitation, Transportation and Logistics,
Mbahupu H. Tjivikua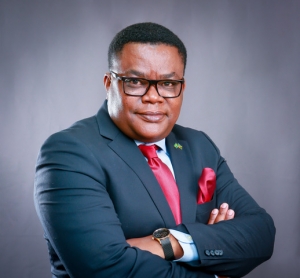 ---