BORDER BEAT: Beira Corridor not all it's cracked up to be
Posted: 15 Dec 2020
Zimbabwe and Mozambique's corridor to the Port of Beira, regularly touted as the logistics link that could unseat Durban's north-south hinterland line as a preferred cargo route into the Copperbelt, is not without its faults.
Issues related to customs clearance, portside congestion, and the lack of availability of electronic cargo seals are forcing transporters using the Beira Corridor to turn to watchdogs like the Transit Assistance Bureau (Transist) for help.
This morning a bulk liquid transporter based in Harare told Transist that Mozambique would be instituting electronic seals for all transit cargo, despite seals often not being available on the corridor's Forbes-Machapanda crossing between the two countries.
On Friday, the same transporter told South Africa's business development manager for the Walvis Bay Corridor Group (WBCG), Irvaan Maharaj, that they would be keen to assist with providing a logistics service between Namibia and Zimbabwe.
His eagerness to partner with the WBCG, he said, was based on the growing notion that Walvis Bay was generally regarded as more efficient than a port like Beira.
"There is a lot of congestion in the Port of Beira," he said.
In addition, when trucks travelling west on Mozambique's N6 route arrive at the border, they are required to have precleared their cargo.
"If you don't have a running number you will be fined if you cross to the Zimbabwean side of the border."
Problem is, the border's approach road is a single lane.
"Trucks that aren't precleared refuse to cross and hold up those behind who are precleared but are not allowed to jump the queue."
This morning, as has been the case on previous occasions, there was a lack of electronic seals in Zimbabwe for trucks crossing east.
Consequently, there were fears that Mozambique's decision that all transit cargo be sealed could add delays to existing inefficiencies experienced on the Beira Corridor, the transporter explained.
As a result Transist was asked to intervene by working towards "a waiver" on the seals issue.
*Source: https://www.freightnews.co.za/article/border-beat-beira-corridor-not-all-its-cracked-be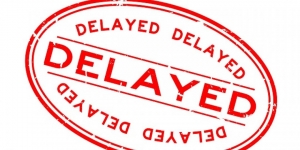 ---