Lüderitz punches above its weight as TOC nails it for Namport
Posted: 15 Dec 2020
Namibia's ports of Walvis Bay and Lüderitz have handled well over five and a half million tonnes of cargo in the last financial year, Irvaan Maharaj, South Africa's business development manager for the Walvis Bay Corridor Group has said.
Of that figure – 5 561 999, to be exact – at least a million tonnes of cargo were shipped on hinterland corridors linking up with the two ports.
However, cargo stats from the Namibian Ports Authority have revealed that it's the contribution of Lüderitz in particular that is worth mentioning.
"The largest portion of growth is reflected by the 100% increased activity along the Trans-Oranje Corridor (TOC) as 204 301 tonnes of manganese ore was exported via the Port of Lüderitz," Maharaj said.
Since this rail link from source to port point was identified as a viable option for the once sleepy harbour's regeneration, mineral exports from South Africa's manganese fields in the Kalahari basin through Lüderitz have steadily increased.
"The benefit of the TOC is to serve mines in the Northern Cape as it is a much shorter route versus using a South African port," Maharaj said.
Namport and the WBCG are also confident that manganese shipments on the TOC will spike even more as volumes moved on the line to Lüderitz have gone up from about 30 000 tonnes of manganese per month to about 60 000 tonnes.
Expectations were, Maharaj emphasised, that this increase would double the annual throughput of this commodity to 720 000.
Not bad at all for a formerly overlooked port whose railway link not too long ago lay buried under shifting desert sand.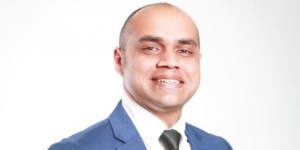 *Source: https://www.freightnews.co.za/article/luderitz-punches-above-its-weight-toc-nails-it-namport
---