WBCG Wellness demonstrates resilience
Posted: 29 Jan 2021
As we continue to embrace a new normal for the foreseeable future, it is imperative that we re-engineer our business processes and take stock of some of the highlights for 2020, while devising strategies to reduce the impact of HIV/AIDS on our most vulnerable communities.
"Amidst the outbreak of the Covid-19 pandemic on 13 March 2020 in Namibia, WBCG as a provider of essential health and wellness services, continued providing these critical services to the transport and logistics industry as well as to other vulnerable communities," says WBCG's Wellness Project Manager Mr. Edward Shivute.
"This was done through various stakeholder engagements and the support received from development partners. In particular, the Deutsche Gesellschaft für Internationale Zusammenarbeit (GIZ) provided WBCG with significant support to enable us to respond effectively to Covid-19," Mr. Shivute added. The support from GIZ included, amongst others, a brand-new project vehicle, three container clinics and salary support for four medical doctors who were stationed at the Robert Mugabe Clinic, which is Windhoek's main Covid-19 testing centre.
The WBCG's Wellness Service became a significant support centre for our stakeholders in terms of sensitisation sessions about the various Covid-19 protocols and regulations as introduced by the Ministry of Health and Social Services (MoHSS). Mr. Shivute serves on various Covid-19 Response Task Force Committees, specifically the Point of Entry Pillar where engagements about travellers' protocols were discussed.
The Wellness Service's main target for 2020 was to continue implementing HIV/AIDS strategies as per agreements with various development partners. However, in the face of the pandemic, the department found itself revising and adjusting its work plans and targets. This led to the integration of Covid-19 services into the existing health and wellness programmes. According to Mr. Shivute the department was still able to achieve its target, as they managed to keep both the Covid-19 and HIV infection rates within the transport and logistics sector below 10%.
At WBCG, we recognise that in order to navigate through these difficult times, we need to embrace change and adapt to the current realities to remain relevant and responsive to our stakeholders needs. Therefore, in order to provide these tailored wellness programmes in the workplace, organisations will need to adapt to a changing environment. The 4th industrial revolution presents exciting opportunities for the working environment, in that it empowers individuals and makes it easier for employees to pick a wellness programme that best suits their needs.
According to Mr. Shivute, the year 2020 presented us with an unexpected reality. "It taught us humility and brought us closer in the process, but most importantly it showed us how to value health and wellness programmes in all industries. WBCG through its wellness initiative has demonstrated how vital it is for companies to implement effective wellness programmes."
WBCG commits to continue supporting the transport and logistics sector in order to keep the wheels of our economy in motion and improve livelihoods.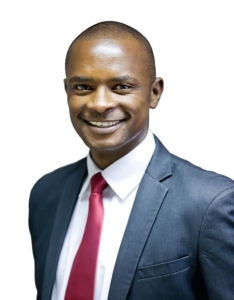 ---