Industry Introduction: Ms Cynthia Mukendwa – Haimbodi
Posted: 26 Feb 2021
In December 2020, the Ministry of Works and Transport appointed Ms Cynthia Mukendwa – Haimbodi as the Deputy Director for Transportation Policy. She holds a Master's Degree in Business Administration – MBA from Australia Institute of Business (AIB), a Bachelor's Degree in Economics from the University of Namibia (UNAM), as well as certificates in Competition Law and Regulation, as well as Legal Writing.
Ms. Mukendwa – Haimbodi has a background spanning over eight years in competition policy & regulation, compliance and enforcement, development planning, and project finance and administration. Whilst in the employ of the Namibian Competition Commission, as an Economist she was privileged to work on a number of projects in the transport sector, which gave her great insight into the transport and logistics industry.
In terms of current challenges facing the industry, she noted that like other industries, the transport sector was equally affected by the Covid-19 health protocols and regulations, emanating from the State of Emergency.  Upon enquiry and investigation, the Ministry observed that at some of the road blocks there was misinterpretation and hence wrong application of the Covid-19 health protocols and regulations, that caused undue delays for the industry. However, through extensive consultations, this challenge was resolved.
The new Deputy Director for Transportation Policy is excited to be part of the team that will fulfil the recommendations stipulated in the White Paper on Transport Policy. "As a matter of priority, the Ministry of Works and Transport is mandated to oversee the implementation of strategically positioning Namibia as the preferred logistics hub for Southern Africa and beyond. I hope to make a valuable contribution toward the realisation of this national development plan, and I look forward to working together with the Walvis Bay Corridor Group and other stakeholders in this regard," she concluded.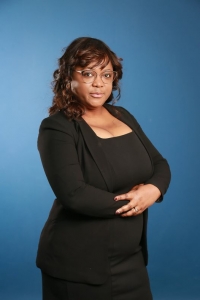 ---