WBCG at 21
Posted: 26 Feb 2021
The past two decades, have been a journey of continuous improvement, growth and development for the Walvis Bay Corridor Group (WBCG). The volumes through the ports of Walvis Bay and Lüderitz have grown from zero to over a million tonnes per annum during the past 21 years.
WBCG has grown into a successful business by focusing on its stakeholders and their dynamic needs. WBCG remains committed to deliver quality service to its members and to the Namibian nation at large, as it continuously adapts to the changing business environment.
Reducing transit time, removing bottlenecks and improving corridor efficiency through the PPP remains the cornerstone of the Walvis Bay Corridors strategy in order to reduce the cost of doing business in the SADC region. WBCG has established good working relationships over the years. Therefore, we would like to take this opportunity to thank all our stakeholders within Namibia, the region, the continent and globally, who have walked beside us during the 21 years of WBCG's existence.
As we enter into a new decade, we are optimistic about the future. We will continue to facilitate as well as promote transport and trade along our safe, secure, efficient and reliable corridors. We are increasingly establishing the WBCG as the preferred provider of transport and logistics solution.
Yours in Trade Facilitation, Transportation and Logistics.
Mbahupu H. Tjivikua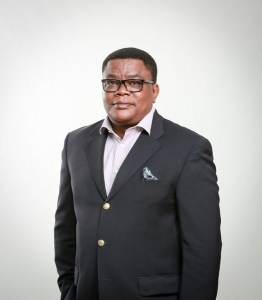 ---