WBCG at the forefront of trade facilitation
Posted: 30 Apr 2021
The importance of trade facilitation cannot be overemphasized, in our quest to reduce the cost of doing business in the SADC region, whilst ensuring safety and security along our corridors. We, the Walvis Bay Corridor Group (WBCG) play a crucial role in improving trade facilitation in the region and encouraging economic growth by cutting red tape at the borders.
The WBCG continues to advocate for the development of priority transport infrastructure that is supported by a robust supply chain network, conducive policies, and regulations as well as a core focus on trade facilitation to ensure seamless movement of goods and people. We take pride in the developments thus far and remain resolute to continue promoting, marketing and managing our corridors for safe, efficient and cost-effective transport and logistics solutions.
All our trade facilitation efforts are in support of the continent's interventions to boost intra-Africa trade through the harmonization and simplifications of policies, regulations and procedures as well as the exchange of information between the various stakeholders in the supply chain. All stakeholders, from both the public and private sector have a critical role to play in accelerating the ease of doing business. We urge you to actively participate in problem solving as unified efforts will go a long way in ensuring our competitiveness as a country and the region.
Furthermore, we congratulate Mr. Willboard Sihela Poniso on his recent appointment as the Director for Border Control and Operational Compliance, at the Namibia Revenue Agency (NamRA). We wish him success in his new role and applaud him for all his invaluable contribution to the development of the Walvis Bay-Ndola-Lubumbashi Development Corridor (WBNLDC). We welcome the opportunity to continue working with him to enhance trade facilitation along all the Walvis Bay Corridors.
Although trade facilitation challenges remain, great inroads have been made over the years, and this is all thanks to all our stakeholder's support, input and commitment.
Yours in Trade Facilitation, Transportation and Logistics.
Mbahupu H. Tjivikua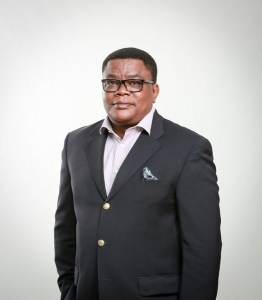 ---