The Walvis Bay Corridors – the Safe and Secure route
Posted: 4 Aug 2021
The disruption in the regional supply chain, due to the security incidences including rampant looting and torching of trucks in South Africa last month, has created an opportunity for us to increase transit cargo via the port of Walvis Bay and our Walvis Bay Corridors. Our corridors are the safest, secure and most efficient trade routes for exports and imports in the SADC region. 
As WBCG, we remain committed to deliver quality service and create ongoing value to our members and to the SADC region at large. At the core of our service delivery is advocating for reliable transport infrastructure and enhancing trade facilitation to ensure the seamless movement of goods and people.
Since inception, we have established a good support system through our Public Private Partnership (PPP) model, which enables us to work with both the public and private sector. This in order to streamline and improve our corridor activities and reduce the cost of doing business in the region. Therefore, we encourage our stakeholders to continue engaging us on our various platforms to ensure that our corridors remain relevant and competitive.
On a sad note, in the past two months we have observed a significant increase in new Covid-19 cases and deaths, and as such we convey our heartfelt condolences to all our stakeholders who have lost colleagues, friends and loved ones during this time.
Let us continue to keep our corridors safe, secure and radiant by working together, and continuing to comply to Covid-19 protocols.
Yours in Trade Facilitation, Transportation and Logistics.
Mbahupu H. Tjivikua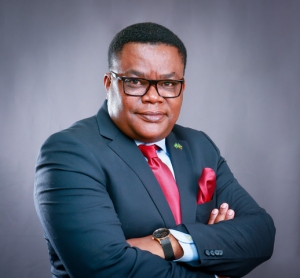 ---