Zambian Transport Minister visits Namibia
Posted: 19 Jul 2022
Zambia's Minister of Transport and Logistics', Honourable Frank Museba Tayali, visited Namibia from 20 to 24 June 2022. His visit aimed at strengthening bilateral relations and to explore additional opportunities for collaboration between Namibia and Zambia. His visit included an assessment of the operations of the Zambian Dry Port in the Port of Walvis Bay, as well as promoting the utilization of the Walvis Bay-Ndola-Lubumbashi Development Corridor (WBNLDC). The Minister was accompanied by senior Zambian government officials.
During his visit, the Minister met with Namibia's Works and Transport Minister, Honourable John Mutorwa. The Zambian Minister informed his counterpart of his government's intention to ratify the WBNLDC Tripartite Agreement in order to support and be more responsive to increased trade in Zambia and the Democratic Republic of the Congo (DRC). The tripartite agreement aims to create a competitive trade, transport and logistics sector that will ensure harmonized business practices among all the corridor operators as well asstimulate social economic development along the corridor. Furthermore, Hon. Tayali stated that African countries should use the Africa Continental Free Trade Agreement (AfCFTA) to increase market share and deepen regional economic integration.
The Minister thanked the Namibian government for granting his country access to its strategically located sea port through the Zambian Dry Port, and highlighted the safety and security that the Walvis Bay Corridors offers. "We thank the Namibian government for the peace and security that the Port of Walvis Bay and the Walvis Bay Corridors provide, ensuring the safe passage of our truck drivers and strategic commodities such as copper from Zambia and cobalt from the DRC," Hon. Tayali said.
The high-level delegation paid courtesy calls to Ms. Cindy Mooongo, the Zambian Deputy High Commissioner to Namibia, and Honourable Andre Neville Itope, Governor of the Erongo Region. The delegation also paid a courtesy call to Mr. Andrew Kanime, the Chief Executive Officer of Namport, and had an opportunity to tour the Port of Walvis Bay. Furthermore, the delegation visited Namsov Fishing Enterprises to learn about the process of preparing and preserving fish, such as horse mackerel.
The WBCG joined the delegation for stakeholder engagements, particularly in Walvis Bay and Swakopmund.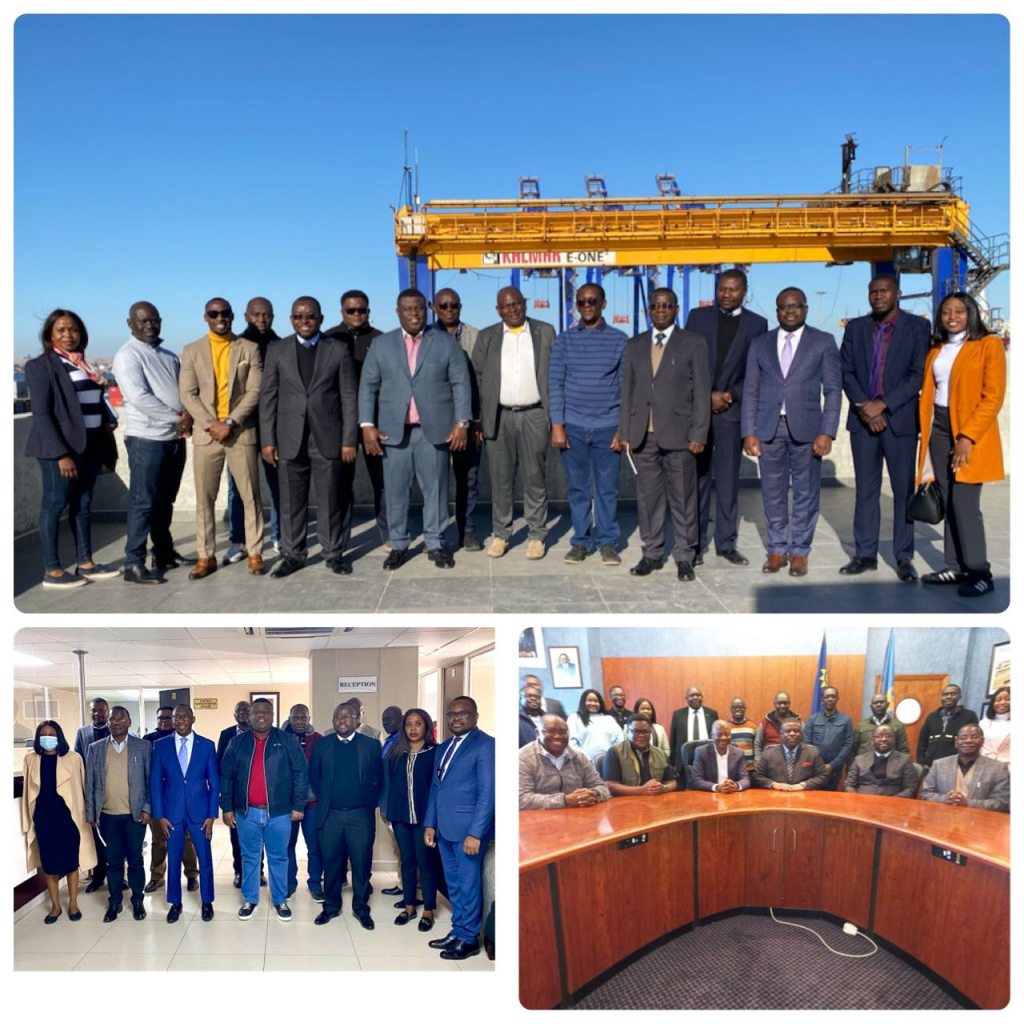 ---