SADC Delegation visits WBCG Wellness Clinics
Posted: 20 Sep 2022
As part of the SADC Cross Border HIV Initiative that started in 2021, the WBCG hosted a SADC Secretariat delegation led by Dr. Lamboly Kumbokeni, Senior Programme Officer, Mr. Allan Munthali, Finance Officer, and Ms. Stella Mlombe, Monitoring and Evaluation Officer in August 2022. The officials were in Namibia for five (5) days to meet with various stakeholders and evaluate progress on the WBCG's SADC-funded HIV and AIDS project activities. The main goals of the visit were to get high-level updates on the SADC Cross Border Project, which is funded by the SADC Secretariat, and to familiarize themselves with the project implementation modalities at the four (4) sites in Namacunde, Angola; Sesheke, Zambia as well as Katima Mulilo and Oshikango, Namibia.
During their visit, the delegation paid a courtesy call to the office of Mr. Ben Nangombe, Executive Director of the Ministry of Health and Social Services (MoHSS), as well as had an opportunity to familiarize themselves with and observe some cross-border activities as the Oshikango/Santa Clara border posts as well as at the Katima Mulilo border posts.
The stakeholders engaged, amongst others were MoHSS Regional Health Directorates from the Ministry of Health in Angola, Sesheke District Health Director, Namibia Revenue Agency (NamRA) and Roads Authority (RA). Mr. John Hango, Regional Health Director of Ohangwena who expressed heartfelt gratitude for the SADC support to Namibia and for entrusting the WBCG as a steadfast partner.
The SADC Secretariat delegation was extremely impressed with how the WBCG is implementing the SADC Cross Border HIV/AIDS Project, as well as the WBCG concept of stakeholder engagement from all sectors, not just health and wellness. As a result and due to the high volume of activities at other key border posts, the WBCG was encouraged to visit and consider expanding our wellness model to Kasumbalesa in DRC and Buitepos border post which is bordering Namibia and Botswana. The WBCG will explore this opportunity through initial strategic agreements with the Ministries of Health in Botswana, Zambia, and the Democratic Republic of the Congo to expand and implement similar projects.
The WBCG is grateful to the SADC Secretariat and all of its stakeholders for their ongoing support, which contributes towards the WBCG's commitment to assisting vulnerable communities in the Transport and Logistics sector.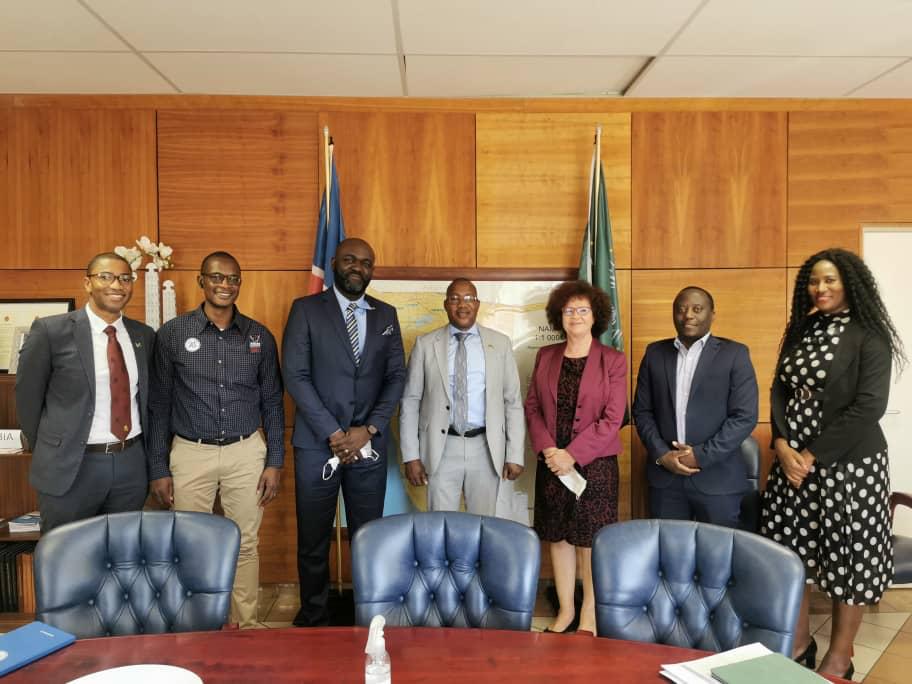 ---