14th Annual Logistics and Transport Workshop convenes in Swakopmund
Posted: 4 Oct 2022
On Thursday, 29 September 2022, the Namibian-German Centre for Logistics (NGCL), in collaboration with the Walvis Bay Corridor Group (WBCG), successfully hosted the 14th Annual Logistics and Transport Workshop at the Swakopmund Plaza Hotel.
The workshop, themed "Disruption of Supply Chains," aimed to bring together experts from the local and international logistics and transport sectors to share and deliberate on past and ongoing experiences with disrupted supply chains, existing mitigating measures, and a broad emphasis on Namibia's long-term and ongoing development into the preferred logistics hub for the SADC region.
The Governor of the Erongo Region, Hon. Neville Andre Itope, made the following remarks in his keynote address, which was read on his behalf by his Personal Assistant, Mr. Michael Jimmy: "This year's theme "Disruptions of Supply Chains" fits well with the strenuous times that our local economy is facing and it will aid in the broad debate and ongoing discussions to bring us back to our envisioned logistics hub initiatives as we continue to work on the integration of Namibia into the global economy. The Government of Namibia has put evident and visible mechanisms aimed at ensuring that Namibia becomes a logistic hub. The government's focus is now on all modes of transportation – road, rail, maritime, and air. Indeed, integrated infrastructure planning is vital if we are to realize our vision of becoming the preferred logistics hub of choice." Hon. Andre Itope, further urged stakeholders, particularly, the Namibia University of Science and Technology (NUST), to continue assisting the government in commissioning studies aimed at developing and improving the mandate premised on the Logistics Master Plan and the development of Regional Urban Centres.
In his opening remarks, read on his behalf by Dr. Colin Stanley the Acting Deputy Vice Chancellor for Research, Innovation and Partnerships, Dr. Erod Naomab, NUST's Vice Chancellor, stated that the theme was thought of in view of supply chain disruptions which are putting a drag on economic activities and trade at the local and global level. "The 14th Annual Workshop in logistics and Transport comes at a time when Namibia's supply chains are strained, furthermore the theme (Disruption of supply chains) resonates with the global economic situation. We at NUST, and together with all our partners such as the Walvis Bay Corridor Group, this workshop is our contribution to engage the nation and global partners in discussions purposed at unlocking potential solutions in these strenuous times faced by our economies," stated Dr. Naomab.
The COVID 19 pandemic and other related supply chain disruptions have unequivocally demonstrated how interdependent our economies are and how easily they can be disrupted. Most, if not all, supply chains are vulnerable to market disruption, which can take any form, expected or unexpected. Regardless of how difficult it may appear, it is critical to invest in agile supply chains and implement mechanisms for adapting to ever-changing needs.
Presentations were given by various local and international industry representatives, and discussions focused on topics such as Global and Local Supply Disruptions, and How Innovation Can Mitigate Disrupted Supply Chains.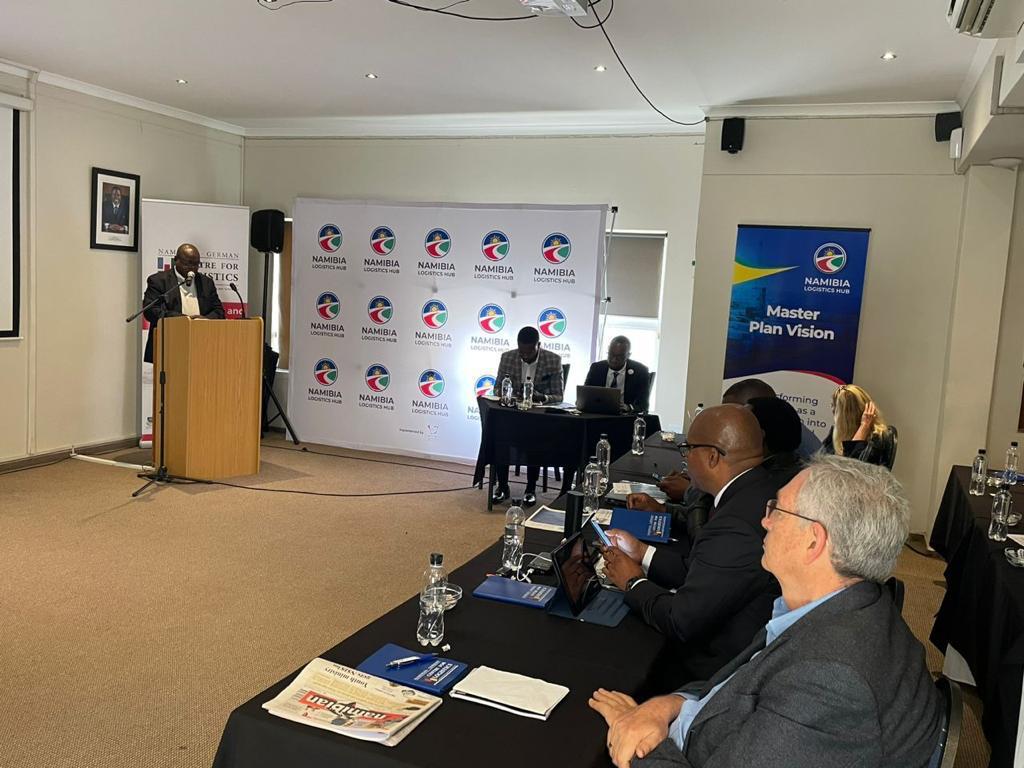 ---